Lucas E. Rowe
SANTA CLARITA ATTORNEY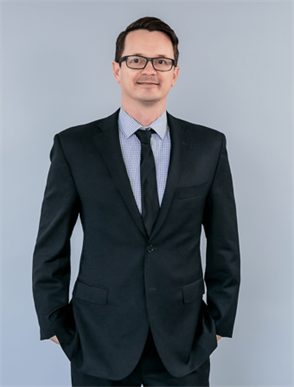 Address:
Valencia Office
25152 Springfield Court, Suite 345,
Valencia, California 91355-1081
Phone: (661) 360-1211
Fax: 661.554.7088
Email: lrowe@dywlaw.com
Lucas E. Rowe is an associate with Donahoe Young & Williams LLP, directing his practice toward civil litigation, including bankruptcy, business transactions, premises liability defense, and real estate and landlord/tenant matters.
Mr. Rowe was admitted to the Ohio Bar in 2008 and the California Bar in 2014, and is admitted to practice before the U.S. District Court (Central, Southern, and Eastern Districts of California), and the Ninth Circuit Court of Appeals. He is a member of the Los Angeles County and Santa Clarita Valley Bar Associations and currently serves as Treasurer on the Board of Directors of the Santa Clarita Valley Bar Association.
Mr. Rowe graduated cum laude from Rochester College in 2001 where he received a bachelor's degree in religious education. Mr. Rowe received his J.D. from the University of Toledo College of Law in 2008. While in law school, Mr. Rowe won the Charles E. Fornoff Moot Court Competition and was a judicial extern for the Honorable Richard L. Speer, United States Bankruptcy Judge for the Northern District of Ohio. Prior to joining Donahoe & Young LLP in January 2019, Mr. Rowe served as a Special Agent with the United States Secret Service, as a Special Assistant United States Attorney, and as an attorney in private practice engaged in civil litigation in Los Angeles.