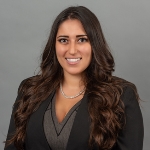 In the City of Los Angeles, the longstanding "Rent Stabilization Ordinance" ("RSO") limits annual rent increases (in 2019, to 4%). The RSO also makes it difficult for a landlord to evict a tenant other than for nonpayment of rent; if the tenant is not in default as to the rent, landlords in the City of Los Angeles must jump through many hoops to evict a tenant. Five other cities in Los Angeles County – Santa Monica, Beverly Hills, West Hollywood, Inglewood, and Malibu – also have their own rent control ordinances.
On September 11, 2018, the Los Angeles County Board of Supervisors passed a 4-1 motion that moves the County towards a County rent stabilization ordinance. Like the City of Los Angeles' RSO, the new County ordinance caps rent increases (but at 3% per year) and requires that landlords have a "legitimate reason" for evictions (again, other than for non-payment of rent).
The County ordinance went into effect on December 20, 2018.[1] Originally set to expire on June 18, 2019, the measure will now remain in effect until December 31, 2019 in order to allow County officials to enact a permanent ordinance.[2]
Whether this ordinance affects you depends on whether the property that you rent out (as a landlord) or live in (as a tenant) is in an unincorporated part of Los Angeles County. Incorporated cities (such as Santa Clarita, San Fernando, Burbank, Glendale, Pasadena, Lancaster and Palmdale) are not affected by the County ordinance. All unincorporated areas of Los Angeles County are affected – even ones that have a "mailing address" with the name of a city in it, but are outside of the city limits, such as many addresses in Santa Clarita 91390. Some areas where the ordinance is effective include Castaic, Acton, Agua Dulce, Stevenson Ranch, Quartz Hill, Pearblossom, Lake Hughes, and Marina Del Rey. To determine if you are affected by the new ordinance, check to see if you in an unincorporated area of Los Angeles County at: in https://www.lacounty.gov/government/about-la-county/unincorporated-areas/.
The new County ordinance caps annual rent increases using the rent levels on September 11, 2018 as the baseline. Apartments first occupied after 1995, condominiums and single-family homes are exempt, in accordance with the state's Costa-Hawkins Rental Housing Act. The County ordinance also requires "just cause" for evictions and "due process" to ensure that property owners are entitled to a "fair and reasonable" return.
If you have questions about your rights as a landlord or tenant, you should first determine whether you are in a City or in an unincorporated area (i.e., the County of Los Angeles). Then prepare a chronology of the relevant events and collect the appropriate documents that relate to those events (such as the lease or rental agreement, any notices or communications between landlord and tenant, photographs of lease violations or untenantable conditions, etc.). Finally, contact Donahoe & Young LLP at 661-259-9000 to schedule an initial in-person meeting with an attorney at no cost or obligation.